The Hire One Initiative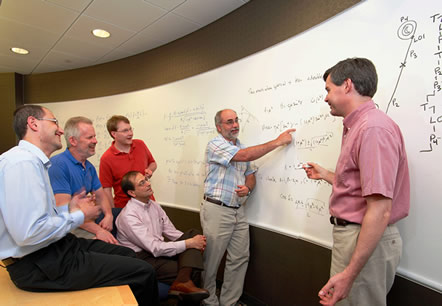 Hire One, a CCEDC initiative, partners with the Chester County Workforce Development Board, the Chester County Office of Pennsylvania CareerLink®, and over 400 committed private/public organizations to develop new and innovative strategies for connecting job seekers to hiring employers by leveraging available resources.
Over 200 regional employers, known as "Company Champions," have agreed to hire a minimum of one full-time person to their labor force. In addition, input is gathered from job seekers to populate an informal job network.
Employers also provide valuable insight into the skills and tools that are needed from prospective employers. Armed with this information, Hire One assists the region's businesses to establish strong, competitive workforces.
Using the results of our job-seeker surveys, Hire One expanded on an existing informal job network system, to include organizations that provide services to under and unemployed workers.
Become a Hire One Champion and help us empower our unemployed Chester County neighbors to find jobs and restore their careers.
Have you ever interviewed a great candidate that you didn't hire for your open position? Would it aid your search if you had access to great candidates from fellow employers? Hire One/ReferOne will help you do exactly that—FOR FREE!
Participating companies are below. Contact Jim Lauckner for information.
ACR Machines
Alexanderwerk Inc.
American Crane and Equipment Corporation
Ansys Government Initiatives
Apex Professional Mechanical Services
Brandywine Valley Heating and Air Conditioning
Bucks County Electric Works, Inc.
Certain Teed
Citadel Credit Union
Cleveland-Cliffs Plate LLC
Coatesville Veterans Affairs Medical Center
Community Solar
Container Research Corporation
Creative Kids of Downingtown
CTDI
Curotec
Devereaux
DFT, Inc.
Diplomat Closet Designs
DLL Financial
DSB Energy Services
East West Labels
Edward Powell Pump and Well Drilling
EffectivEnergy Solutions
Eldredge, Inc.
Emergent Energy Solutions, LLC
F.C. Haab Co. Inc.
Facility Solutions Group (FSG)
FourStone Partners, LLC.
Genesis Packaging
Harrison House Chester County
Heartland Home Health Care
Home Energy and Comfort
Honeywell
ifm efector
Infinity Consulting Group
Intellimation
JGM USA
Keystone Plastic Industries
King Conservation Group, LLC
Korman Communities
KPWalsh Machinery Solutions
Krapf School Bus
Lein Enforcement Inc.
Longwood Gardens
Meridian Bank
Modis Corporation
Monarch Staffing
Morgan Truck
New Horizons Learning Solutions
New York Life
Nielsen-Kellerman
nth Solutions
Omega Design
OneSky Systems, Inc.
ONExia
PECO
Pennsylvania Machine Works
Prime Pay
Probes Unlimited Inc.
RER Energy Group
RV Industries
SEI
Sinton Air Conditining and Heating
Somerset Nursery
Sprioc, LLC
SSM Group
STB Technologies
STP Financial
Sun Power Builders
Sycamore International
The Vanguard Group
The YMCA
Unique Pretzel Bakery
US Anodize
Victory Brewing
WSFS Bank
Employer Resources
The following resources are available to help develop and strengthen your workforce.
For more information on the hiring resources listed above, please contact:
Jim Lauckner
Project Consultant, Hire One
jlauckner@ccedcpa.com
(610) 321-8231
View Hire One's 2016 Employer resources flyer 2016 Hiring Resources2016 Hiring Resources

News for Employers
Upcoming Events for Employers
October 4 | 5:30 pm

-

7:30 pm