The Hire One Initiative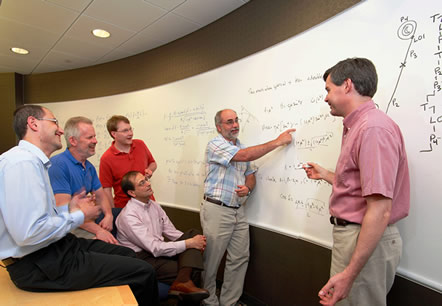 Hire One, a CCEDC initiative, partners with the Chester County Workforce Development Board, the Chester County Office of Pennsylvania CareerLink®, and over 400 committed private/public organizations to develop new and innovative strategies for connecting job seekers to hiring employers by leveraging available resources.
Over 200 regional employers, known as "Company Champions," have agreed to hire a minimum of one full-time person to their labor force. In addition, input is gathered from job seekers to populate an informal job network.
Employers also provide valuable insight into the skills and tools that are needed from prospective employers. Armed with this information, Hire One assists the region's businesses to establish strong, competitive workforces.
Using the results of our job-seeker surveys, Hire One expanded on an existing informal job network system, to include organizations that provide services to under and unemployed workers.
Become a Hire One Champion and help us empower our unemployed Chester County neighbors to find jobs and restore their careers.
Employer Resources
The following resources are available to help develop and strengthen your workforce.
For more information on the hiring resources listed above, please contact:
Jim Lauckner
Senior Project Consultant, Hire One
jlauckner@ccedcpa.com
(610) 321-8231
View Hire One's 2016 Employer resources flyer 2016 Hiring Resources2016 Hiring Resources

News for Employers
Upcoming Events for Employers
June 22 | 5:00 pm

-

7:00 pm